Regular price
Sale price
$34
Unit price
per
Sale
Sold out
Share
Tags: Delta-8, Granddaddy Purple, Indica,
View full details
UPC: 850044663118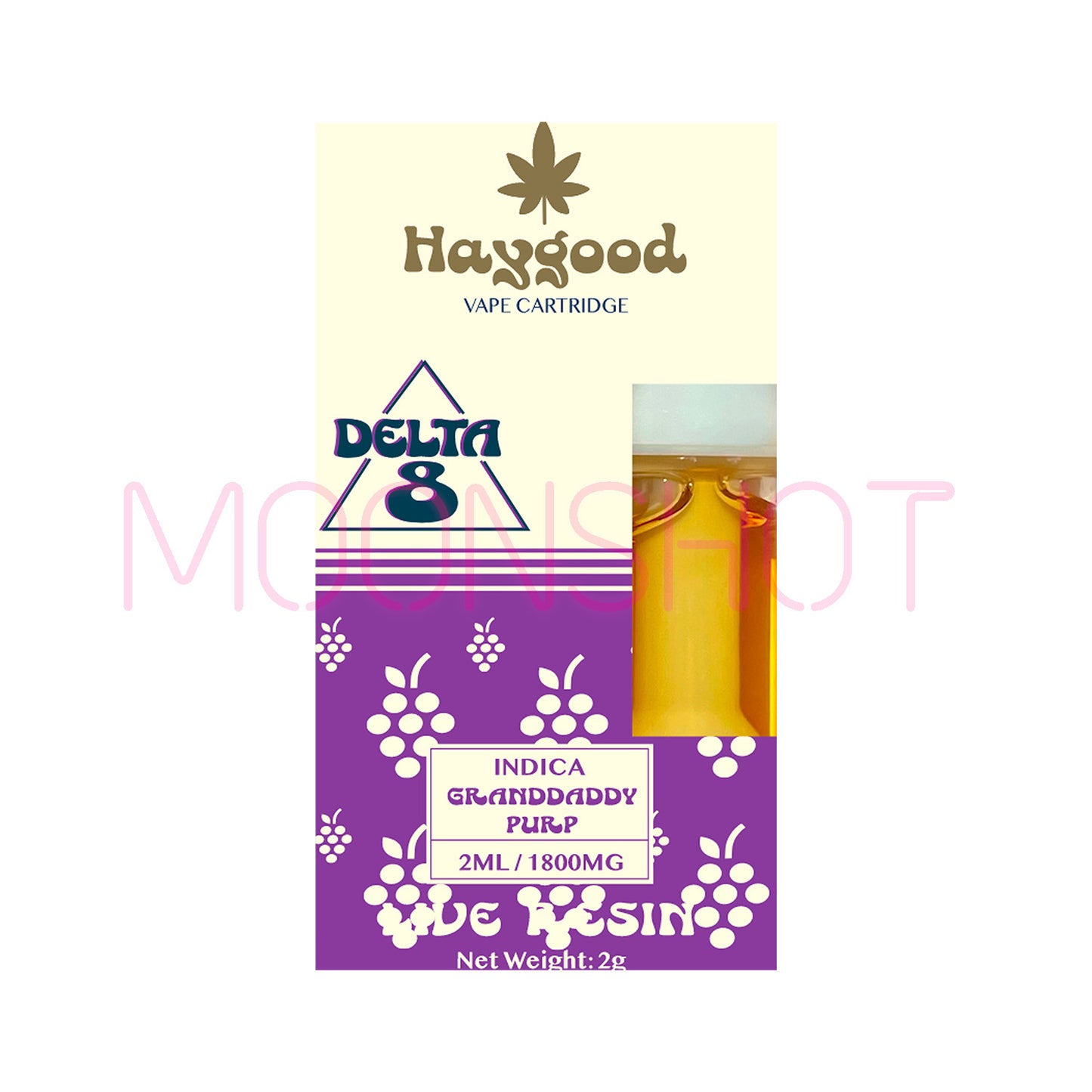 Description
This indica dominant strain is said to have a grape/berry flavor with a hint of spice, leaving users feeling relaxed, sleepy and euphoric. Due to its soothing effects, this strain is ideal for either night or daytime depending when you need a break from stress the most.
Enjoy Delta-8 on the go with a cartridge.
What Delta 8 Cartridges Are Good For
Anti-Anxiety
Delta 8 has been shown to activate the endocannabinoid system, resulting in natural anxiety relieving effects.
Insomnia
Delta 8 can be helpful for people who suffer from insomnia as it produces similar effects as delta 9 such as relief and relaxation.
Nausea Relief
Haygood Delta 8 vapes may relieve pain and nausea and serve as an appetite stimulant. Ease the symptoms of uncomfortable nausea and vomiting with delta 8 cartridges as delta 8 binds to the CB1 receptors helping to modulate the feeling of nausea.
COA
Click Here