Regular price
Sale price
$16
Unit price
per
Sale
Sold out
Share
Tags: BudLove, Hybrid, THCA,
View full details
UPC: 737879283134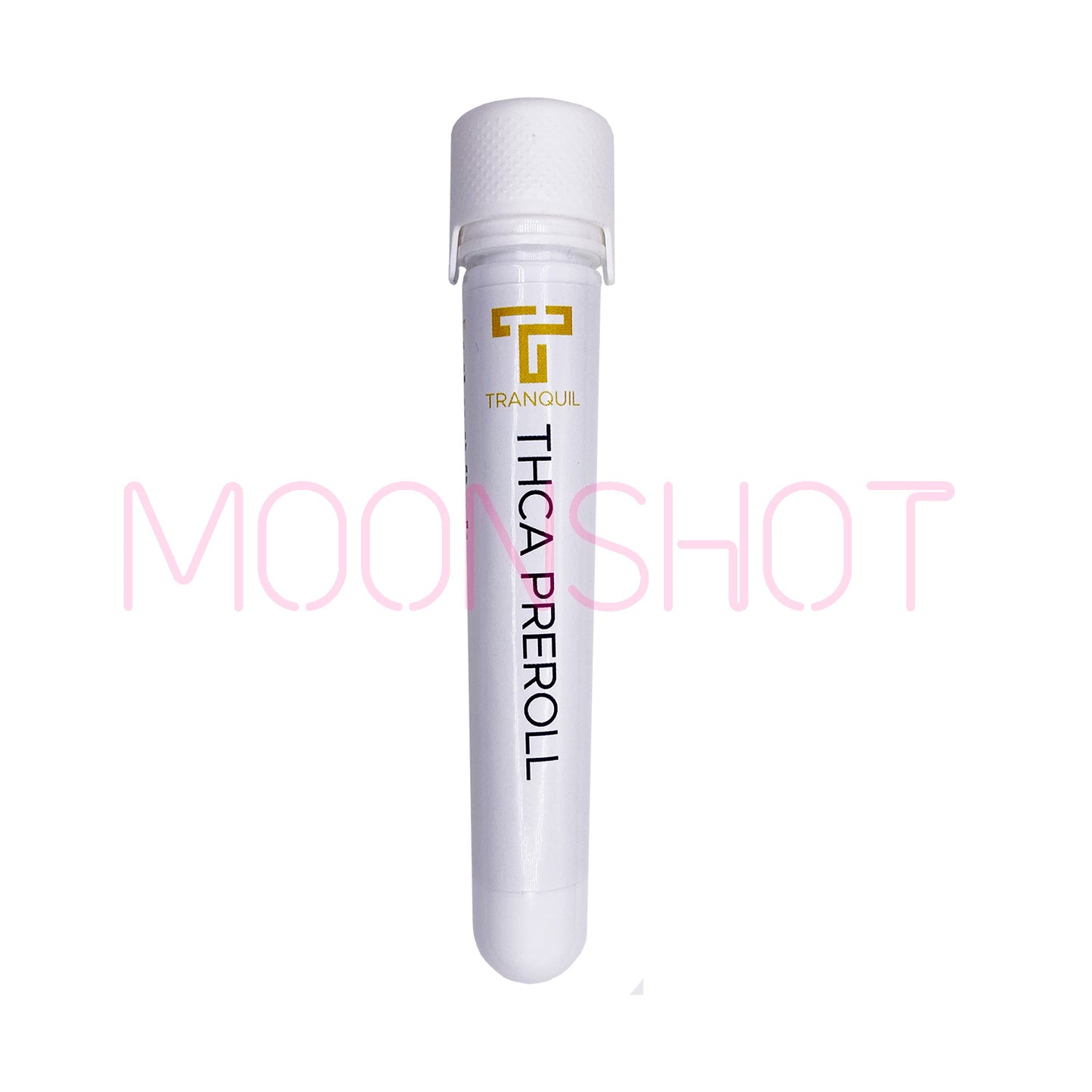 Description
Tranquil products combine absolutely top quality, full-traced ingredients with excellent price points.
Tranquil & Bud Love prerolls consist of:
1. Indoor grown, living soil high THCA flower - OG Kush Hybrid
2. BudLove herbal mixer
The combination of top shelf indoor grown high THCA flower with Bud Love herbal mixer produce typical effects that smooth the taste, mellows the smoke and lengthens the effects of the flower. Sativas become more sativa-y, indicas become more indica-y and so forth.
-----
We have customers constantly who order from us when visiting from LA/NYC/Chicago/etc and are looking for a top-level product and experience. Everyone raves about this Tranquil THCA flower.
Packaged in a beautiful container that is childproof, tamper proof, shatter resistant, lightweight with an excellent lid sealing mechanism that keeps odors in and impurities out. Although the tamper ring will snap when you first open it (letting you know it has not been disturbed since it was packed), the tube will still seal airtight over and over helping to keep the preroll in top condition while you enjoy it.
COA